We have today submitted a formal request for the Secretary of State to intervene in the decision making process for Belgrove House, opposite King's Cross and St Pancras Stations.
Camden Council resolved to approve the application last night after a fiery committee meeting.
The Secretary of State can use his 'call-in' powers to determine a planning application himself when an application is of more than local significance, and it satisfies one of the Caborn Principles.
One of these principles states that a call-in is appropriate when there are significant architectural or urban design issues. As Camden's own Design Review Panel raised significant and detailed architectural concerns on all three occasions of being consulted, and every single relevant consultee raised significant design concerns, this principle is satisfied.
And the site's prominent location at an international transport hub, while being surrounded by some of the most significant historic buildings in the world makes it of far more than local importance.
We also don't believe that Camden properly considered the effects that this application will have nationally, only focusing on whether the application was acceptable in local terms. Camden also made dubious assessments on the impact upon King's Cross Station, forgetting to assess the views from within the train shed and platforms.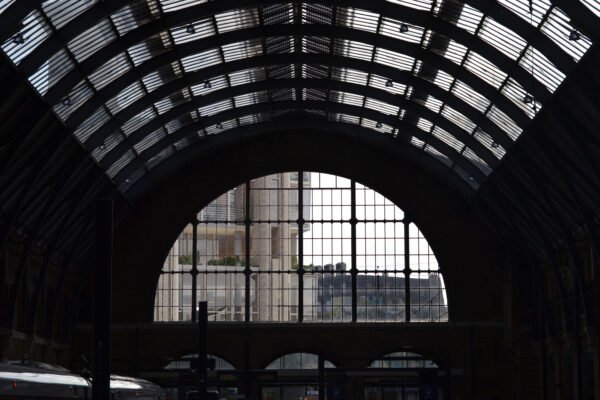 Our letter was co-signed by the Victorian Society, Georgian Group, Camden Railways Heritage Trust, Camden Civic Society, and the King's Cross Conservation Area Advisory Committee, demonstrating both local and national interest.
We have also written to our MP Keir Starmer to support our application, due to it being within his constituency and a matter of national relevance.
We await the outcome of the call-in request, which could take a number of weeks. Meanwhile Camden Council will be scurrying to get approval from the GLA before the Secretary of State can intervene.
If the Secretary of State does decide to call it in, which is reasonably likely, there will be a long and gruelling inquiry held by the Planning Inspectorate, at which Camden will have to defend their stance and attempt to patch up the glaring holes in their assessment. We will likely have to represent ourselves and other heritage societies at the hearing, which may take a number of days or even weeks.
The Secretary of State, Robert Jenrick, would then make a decision himself, not necessarily following the recommendation of the inspector.
If he refuses to call it in, there is little to stand in the way of Belgrove being built, bar a legal challenge from the community or any other interest group.